Electric Forest is amazing.  It inspires plenty to say but I am going to keep it short.  This festival is unapologetically immature. Nanny Nanny Boo Boo.  This is the festival of the future with freaks, geeks, and oh my! Kids.  Or Kidz as we used to call em in my day.  They are lude, crude, young, and full of piss and vinegar.  Yes. These are the hippies, heads, Kidz, or whatever you in your time called them.  They dress funny, they have no problem showing off their hot lil bods, they hold big obnoxious signs, and they litter!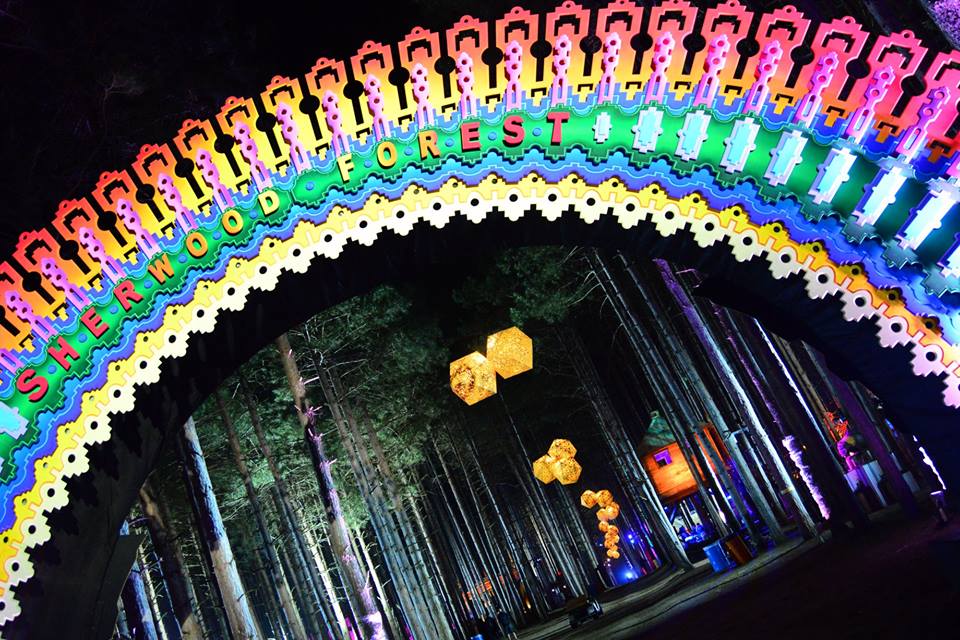 Electric Forest Festival 2015
With that being said, EFF production does not print festival programs anymore.  They have Electricology, a great recycling program to incentivize the trash/recycle/compost program and to spread awareness for these kids to –gasp!- take home with them.  Bassnectar launched the "Think for yourself" campaign.  Smirk all you want.  The fact is, 50 years ago this is where the Grateful Dead began.  Hardly anyone is young from that crowd anymore.  Five years ago began the gracious hosting of Electric Forest.  Yes, it was taken over from the Rothbury event.  It has also outlived that organization twice over.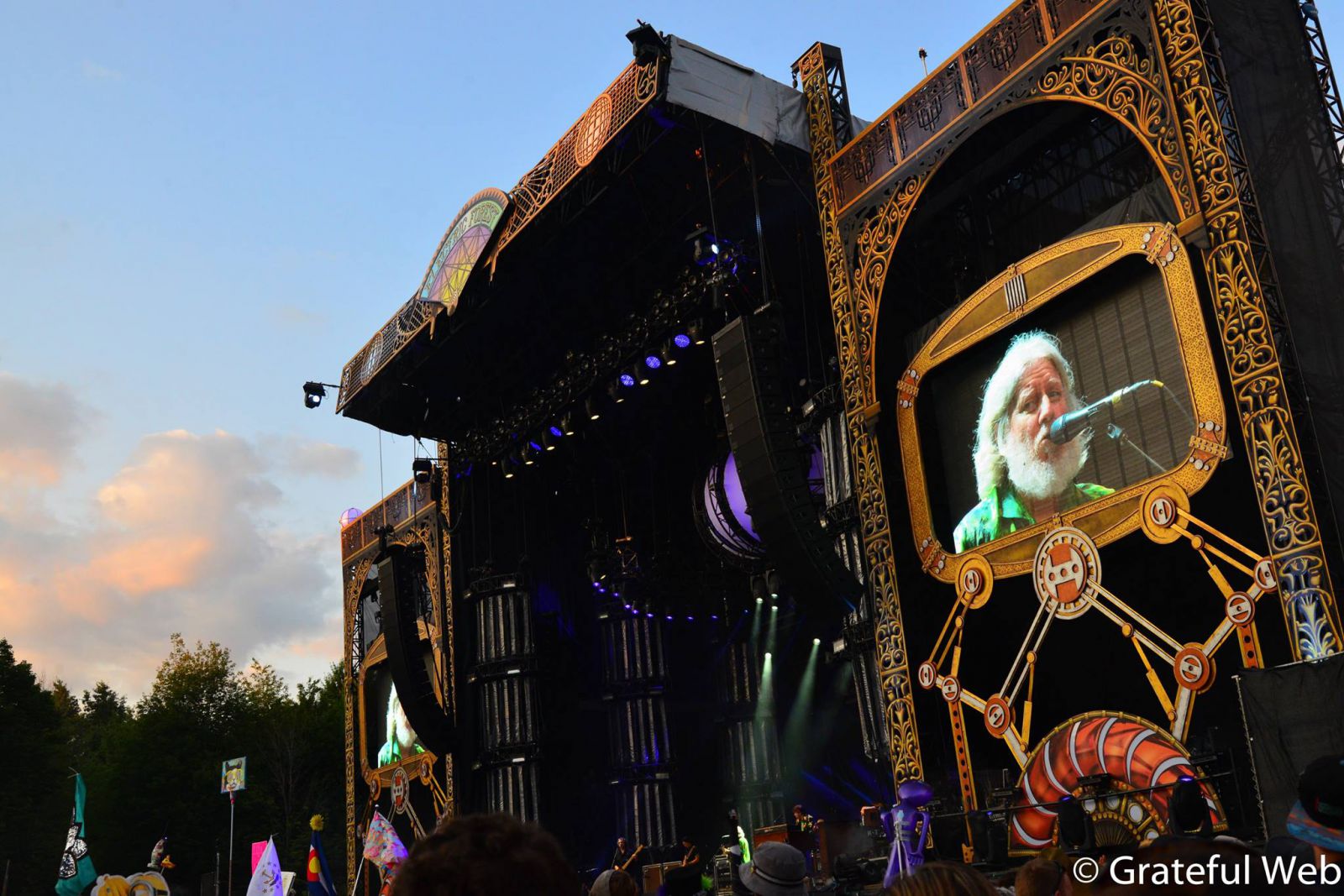 SCI | Electric Forest Festival
String Cheese Incident is a band that is not bidding anyone Fare Thee Well.  In fact, this band is welcoming all sorts of genre bending, diverse, and -gasp!- young talent.  One thing I can say without doubt – ESPECIALLY in the case of Electric Forest is… NEVER MISS A SUNDAY SHOW.  That is where you will find your Americana, folk, roots, and newgrass fix.  I actually wondered to myself why they don't release just Sunday day passes.  Let's be honest, by that time in the festival a lot of the amateurs have gone home.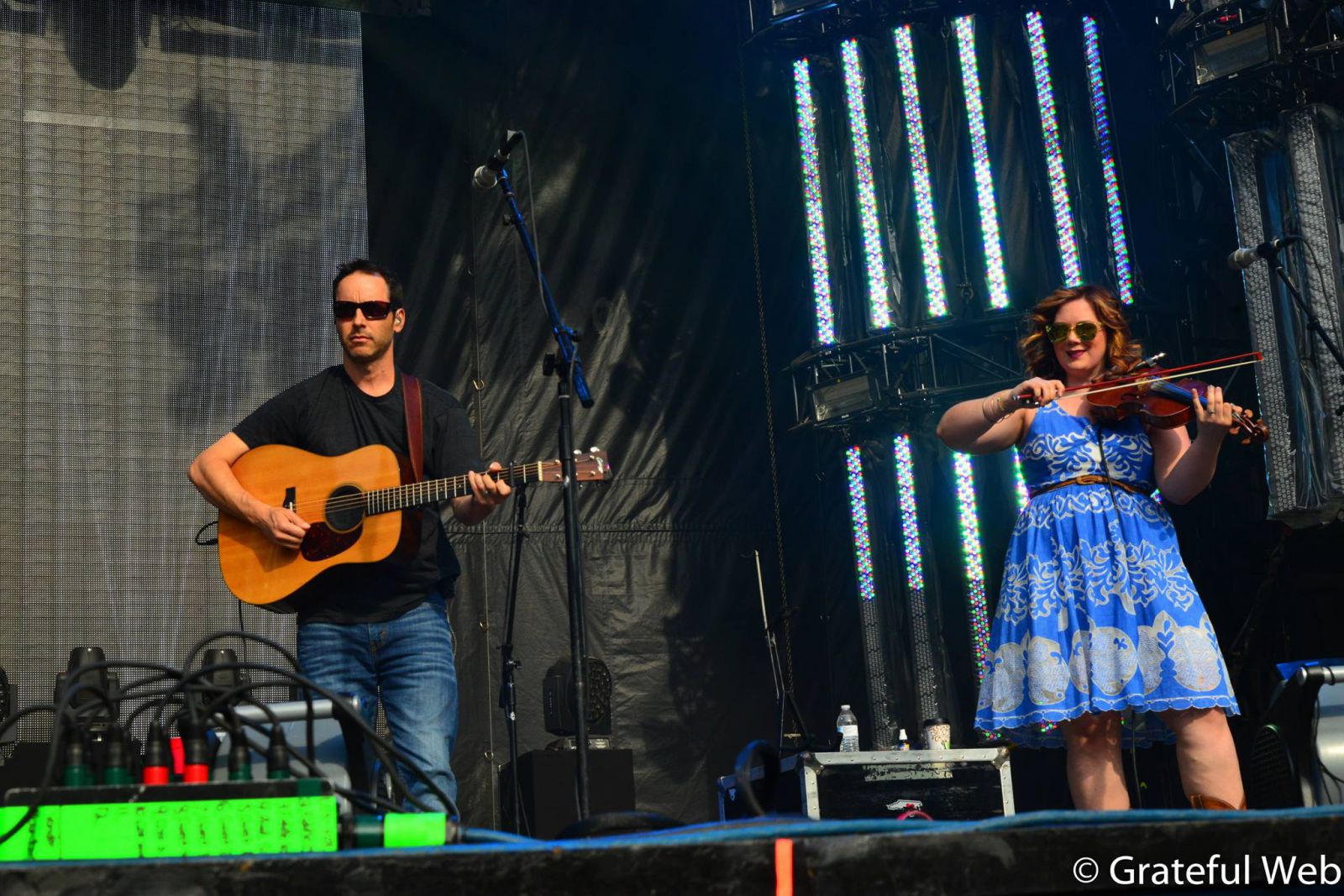 Adam and Allie | Yonder Mountain String Band | Electric Forest Festival
Put this is your pipe and smoke it.  Most of the crowd at Electric Forest were born in 1995.  Yup.  That was the year Jerry died so let's put this into perspective.  These kids have never, nor will they ever, see Jerry live man.  Live in the now.  String Cheese Incident and members of The String Cheese Incident played with Skrillex, Bassnectar, Preservation Hall Jazz Band, Big Gigantic, Yonder Mountain String Band, Keller Williams, members of the Infamous Stringdusters, and brought along their side projects like Prophet Massive and EOTO.  String Cheese Incident played 6 full sets of music over the course of the 4 day weekend and still got out to check out the other musicians.  They encouraged us to do the same.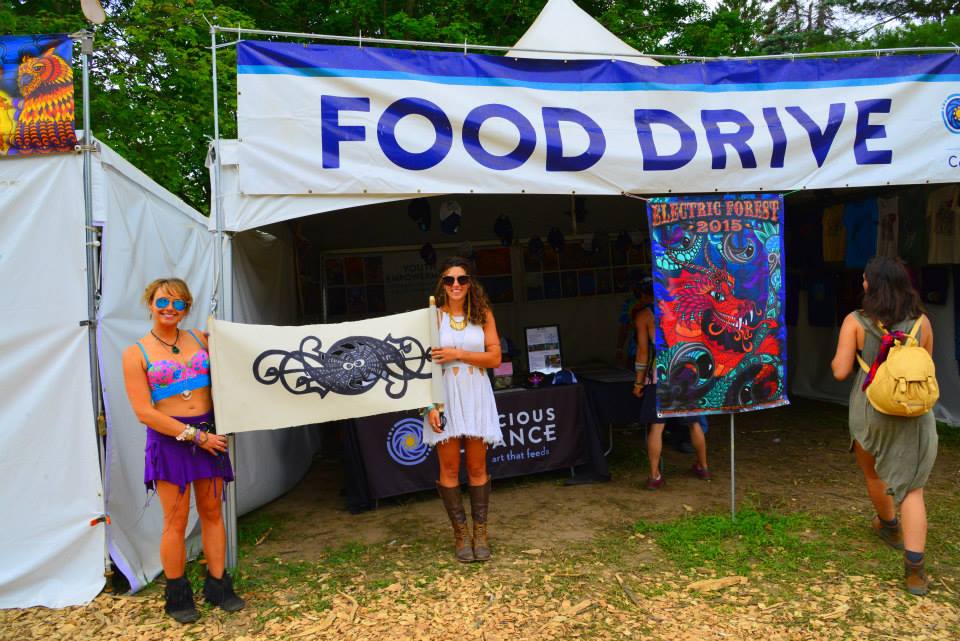 Conscious Alliance Food Drive at EFF
Have you ever heard of Lindsey Stirling?  It's crazy how fast that cyber space magic box works to spread the word of quality music these days.  Her Saturday show was standing room only and there was nothing but smiles, smiles, smiles. Her sheer humility to see the crowd overflowing out of the shade was incredible.  Her music was even better.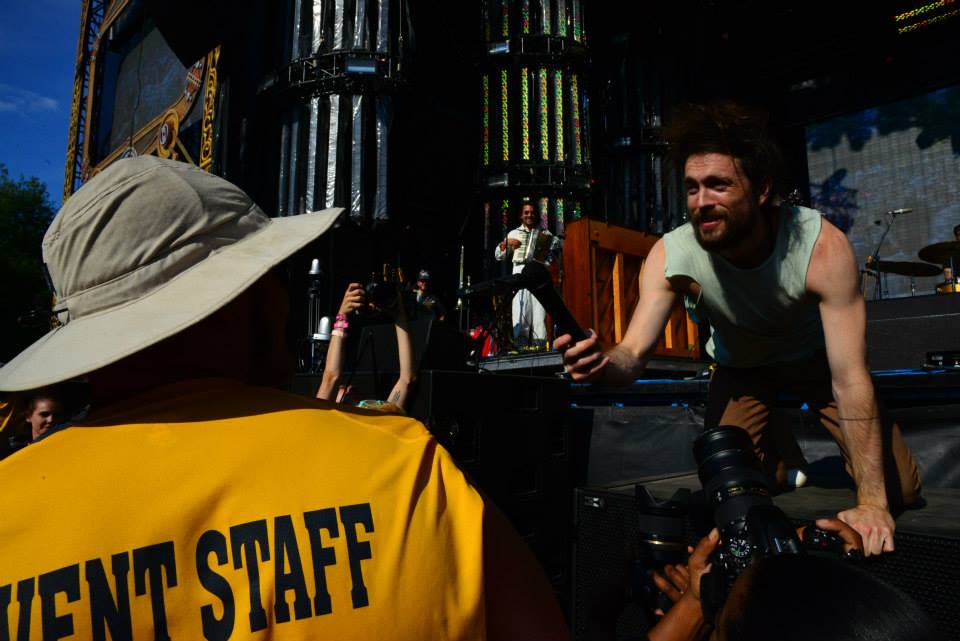 Edward Sharpe lets the crowd sing at EFF
Have you gotten up to Michigan lately?  Honestly, that is the nicest festival weather you could ask for.  More importantly, there is a place called Traverse City that is cranking out quality musicians and all around great people.  Rothbury is just south and west of there.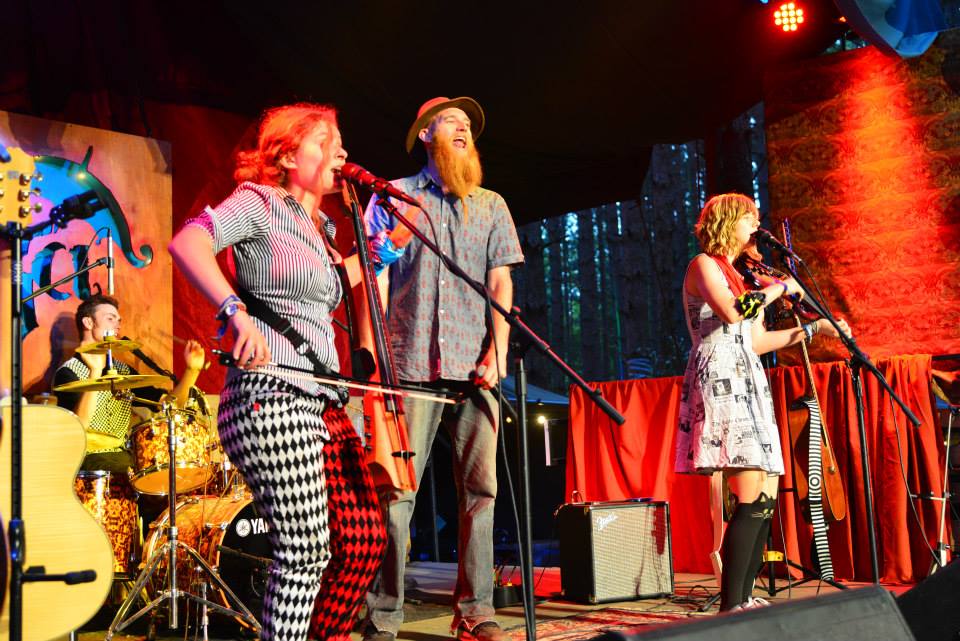 The Accidentals | Electric Forest Festival
I caught the Accidentals once or twice… three times by accident.  Ha! They played EFF 5 times over the 4 day weekend and are from Traverse City MI.  Their album Bitter Sweet credits Don Julin & Billy Strings, also from Traverse City.  They are surrounded by the Earth Work Music Collective that includes and collaborates with the Crane Wives, Seth & May, The Voice Semi Finalist Joshua Davis, and of course good ol' Michigan boys Greensky Bluegrass are related somehow too.  To my delight when I asked the Accidentals what they thought of the future – future of music, future of festivals, future of community like ours – they responded, "Mentoring for strength and growing TOGETHER. " On a side note, they had a worsdsmith sit in with them named Rick.  He was an amazing lyricist that reminded me of a moonshining Eminem.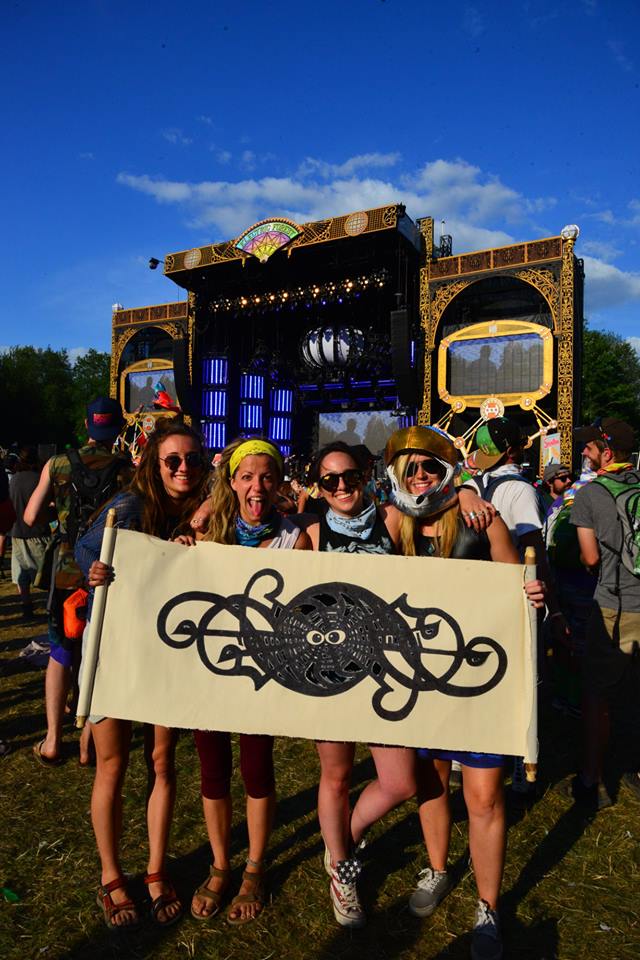 Electric Forest Festival 2015
Meeting new people and talking about the world is the best part about a festival.  There was an element of suggestion going on when I asked new friends about what the future holds.  I think Electric Forest is the festival of the future and most would agree. The answers tended to be a description of what was around and present more than what will be.  An example of that would be "Our musical tree is growing a branch."  Or "What was my grandpa's Perry Como is now my Zedd's Dead.  Disco is still dead but it's also evolving." My favorite quote was from Katie Larson of the Accidentals when she said, "In the future there will be more diversity but a bigger crowd for each individual niche.  An almost 'One size fits all' style music."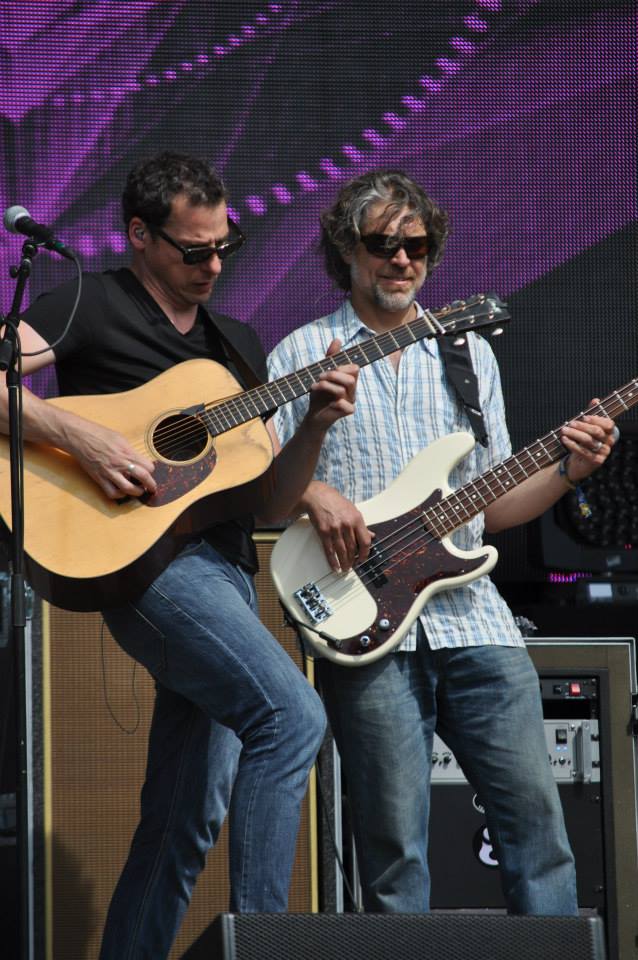 Andy Falco (Infamous Stringdusters & Keith Moseley (SCI)
So there you have it.  I won't bore you with fashion commentary or sci fi metaphors; no quotes or lyrics that I have scrawled about.  I think you get the idea of Electric Forest.  It's a mini Michigan Burning Man with shade, less dust, no barter system but still reasonably priced for the price of the production that goes into the event.  I cannot stress enough, NEVER MISS A SUNDAY SHOW.  I think this year had a distinct funk flavor to it with lots of horns and jazz elements.  I think the 2 added stages were awesome but I mostly enjoyed watching bigger better art installments happen.  The Grand Artique was awesome and not even on the schedule. The schedule that you had to pull up with your own hotspot because Sprint sure wasn't working up there for any decent wi-fi.  The VIP package is great but mostly for the location.  It also has its own stage and affords you much less walking time to get to the major stages.  If you can caravan with your friends, do that and don't worry about the VIP package.  If you aren't driving in together I would not expect to camp together.  It is all an elaborate plot from the EFF production team to force you out of your comfort zone and help you make new friends. Gasp!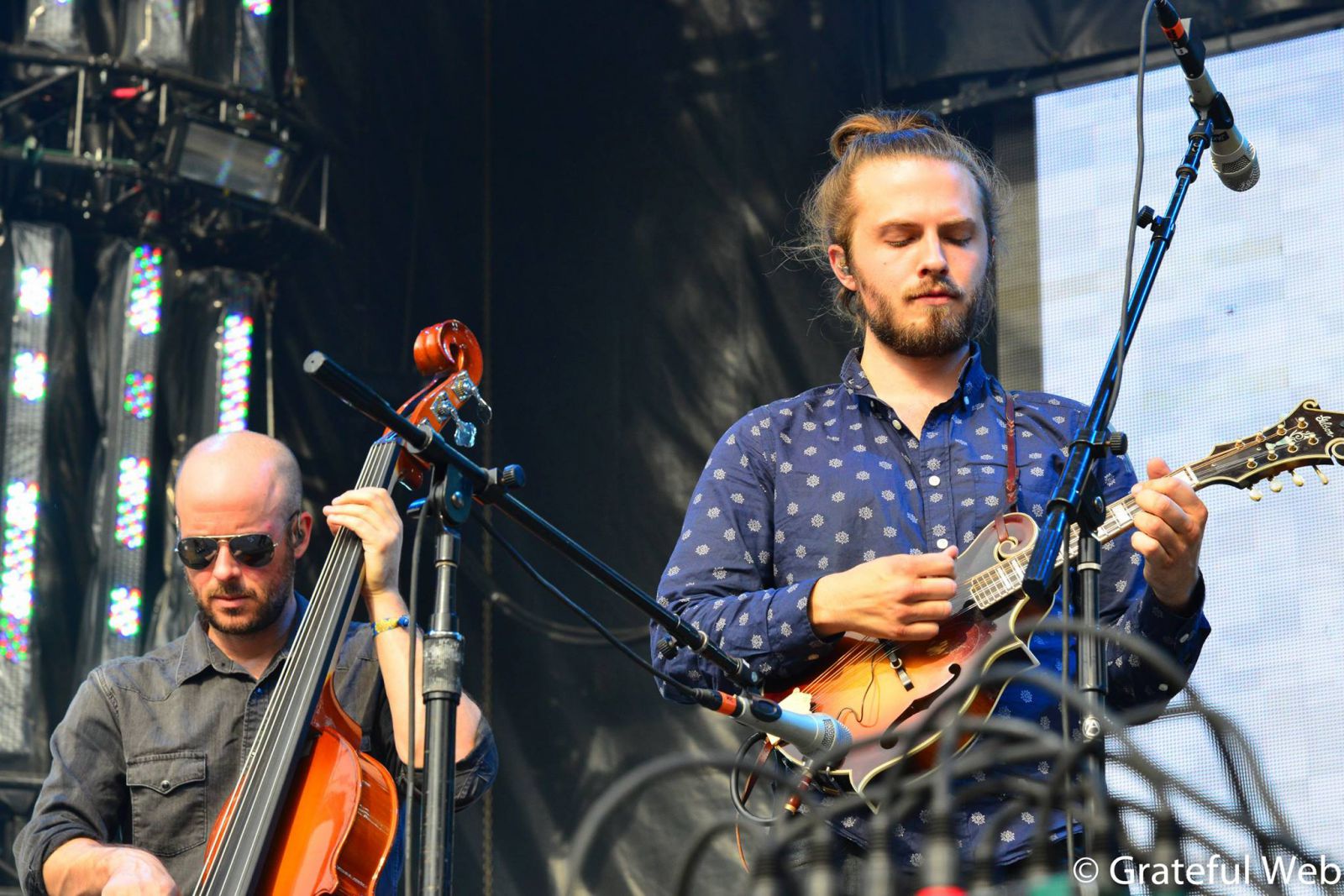 Ben Kaufmann & Jacob Joliff | YMSB
There is one last thing I have to say.  It was my first time seeing Yonder Mountain String Band with the new line-up.  I am so glad to see this incarnate of YMSB.  The new album seems to be so very good for them as they get back to songwriting and worry less about showmanship.  That is not to say there is any less showmanship in the band.  While there may be less screaming mandolin silly faces, there is showmanship in the subtle strings and super smiles of the members now.  I went home with Dave's banjo lines still in my head from hours earlier.  There is no front man in the band and it has totally enabled the band to fulfill their sound and add more complexity that carried them further.  Allie has stepped up as the songstress I never saw like this.  Jake Jolliff is probably my new favorite mandolin player.  I poured over his old music that I was unfamiliar with when I got home.  Joy Kills Sorrow has some amazing tracks.  Ben Kaufman was charming as always with the ever famous "Acoustic Dance Music" line (ADM).  "We played this forest before it was Electric." They stuck around to play with String Cheese.  I hope Cheese feels the same as I do and will have YMSB back again to keep the EDM in balance with the ADM.  It's generational.  It's good for everyone.
Allie Kral | Yonder Mountain String Band
Electric Forest is that big gulp of frosty made with the fountain-of-youth water that we all crave.  Go and see how it feels to be young again.  Dust off your soul and let it shine in Sherwood Forest.  Quit sounding like your mother.  Be kind and take care of each other.  50 years ago when the Grateful Dead started playing music, the audience was pretty strange.  Five years from now Electric Forest will be in its 10th year and imaginably pretty strange.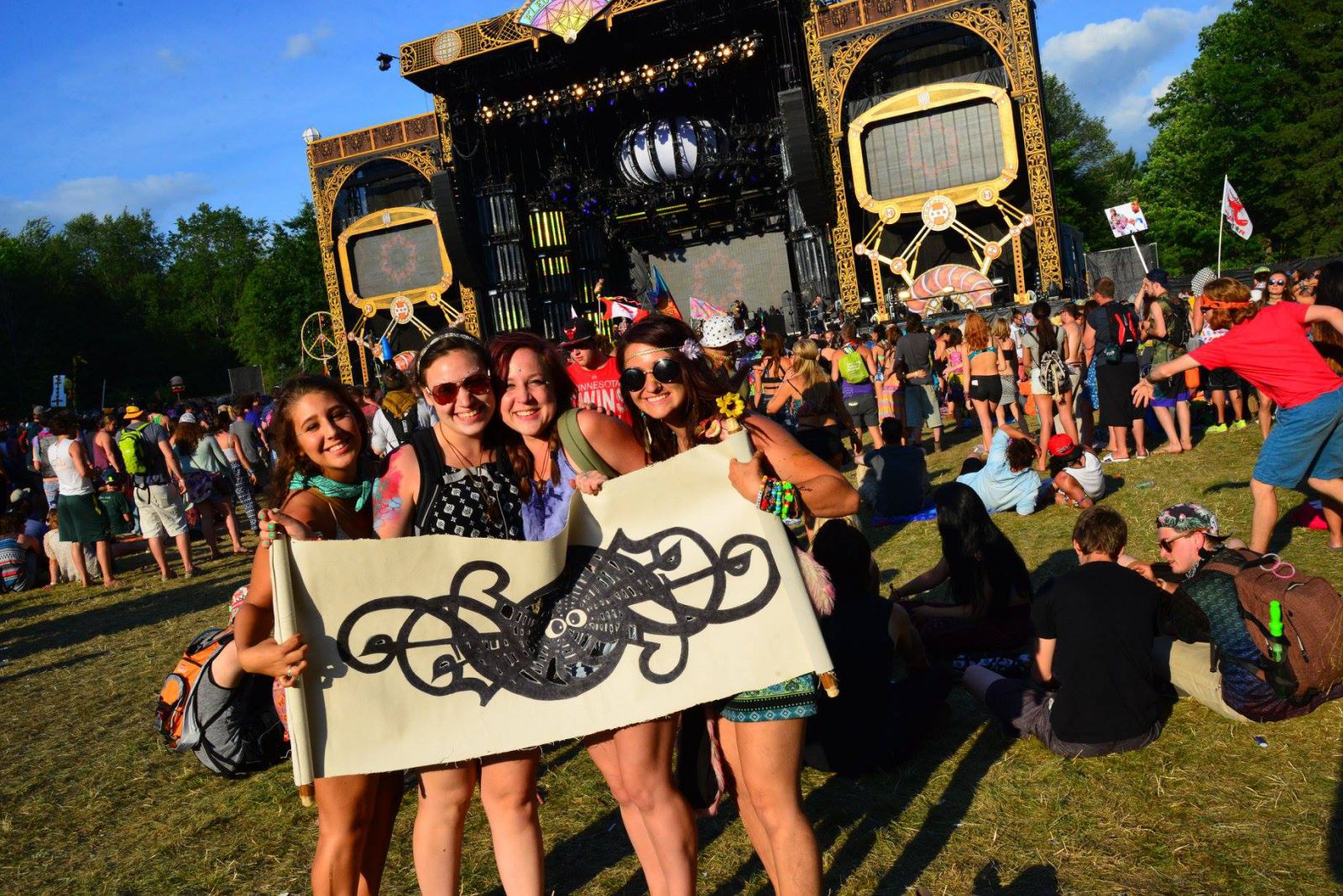 Electric Forest Festival 2015
This year Grateful Web celebrates its 20th year.  We'll be here talking about music and community 20 years from now.  In 2035, these unapologetic kids will be older and wondering what ever happened to the heads of their day.  It's funny to think of the trends that may turn their stomachs.  Hopefully we will all be together and stronger.  Just giving you something to think about when you take a look at the pictures from Electric Forest 2015 via http://www.gratefulweb.com/articles/electric-forest-2015-review-and-photos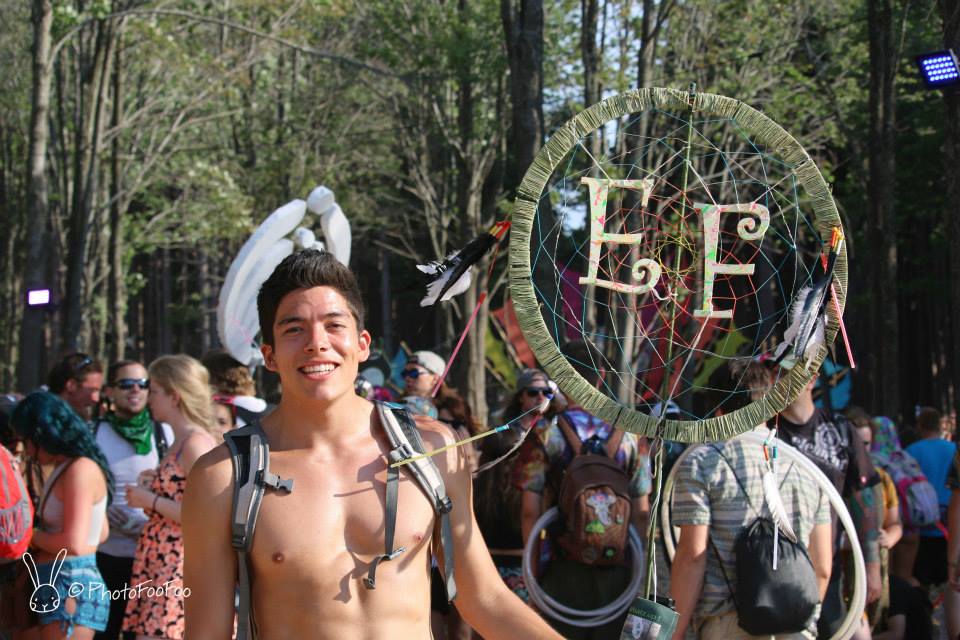 Categories: Music